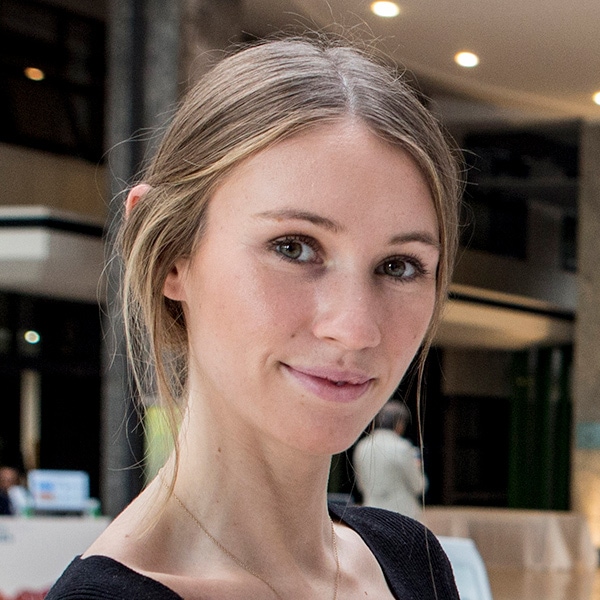 Lucy Hughes
Founder and creator of MarinaTex.
Lucy is the Founder and creator of MarinaTex, a new material made from seafood waste and red algae designed as a planet conscious alternative to single-use plastic films.
After completing her studies in Product Design at the University of Sussex, Lucy has gone on to receive global recognition for her work as a product and material designer: winning the National and International James Dyson Award, The D&AD Award for Future impact and exhibiting at the London Design Museum for the Beazley Designs of the Year.
Through diving and marine conservation, Lucy got to see first-hand the negative impacts that plastic pollution has had on marine environments, driving her to make a difference through design. By learning about designing for the Circular Economy at University and working for an independent Circular Economy research and innovation practice, Lucy has honed her knowledge regarding the role of design in making lasting societal change.
Be there
or be square.
You're contributing by being there and sharing with us.
We're in this together. Invest some time and energy in being part of the Festival. In the future, for ourselves,
our companies, our children and our planet. You'll find it an amazing use of your resources. We can promise that.
BE A PART OF IT.
The world's biggest challenges
demand the world's biggest solutions…
and this is the start of something big.
Be there at the beginning.
If you're interested in becoming a partner or supporter,
we'd love to hear from you. Drop us a line at
sales@ciwm.co.uk and we can set up a conversation.
1 incredible planet. 1 unique event. Join the celebration!