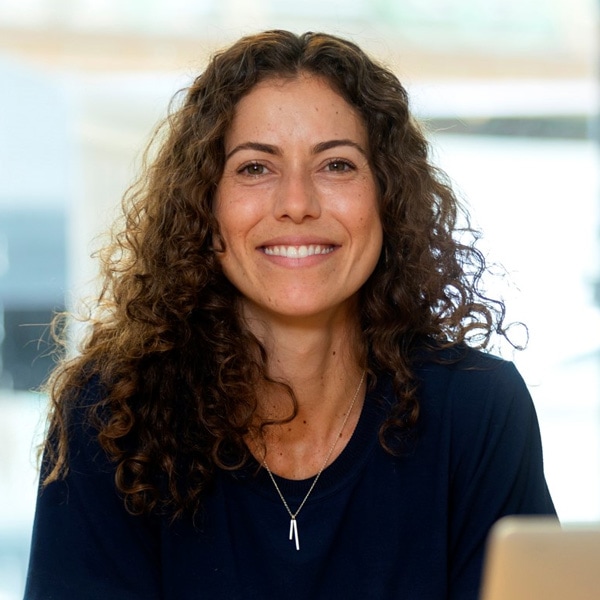 Mariana Nicolau
Mariana's expertise lies in advancing sustainable behaviour change in real-life contexts.
Her work includes capacity building of different stakeholder groups, particularly NGOs and businesses, on behaviour change strategies for sustainability projects as well as the development and implementation of behaviour change interventions to pilot and test strategies in various settings, e.g. in shops, canteens, organisations and neighbourhoods.
Understanding and addressing circular behaviours have been an important part of Mariana's work, by supporting the development of the knowledge base to inform policy making in collaborating with the European Environment Agency (EEA) and by designing and testing pilot interventions on the ground, e.g. in the context with the Consumer Insight Action Panel.
Working with both public and private partners, Mariana has supported and managed projects with relevant organizations across various sectors, including food, electronics and chemicals, aimed at advancing the sustainable behaviours that really matter.
Mariana is a Brazilian national and with background in law and a master's degree in Constitutional and Environmental Law from the University of Coimbra, Portugal and Albert-Ludwigs-Universität Freiburg, Germany.
Be there
or be square.
You're contributing by being there and sharing with us.
We're in this together. Invest some time and energy in being part of the Festival. In the future, for ourselves,
our companies, our children and our planet. You'll find it an amazing use of your resources. We can promise that.
BE A PART OF IT.
The world's biggest challenges
demand the world's biggest solutions…
and this is the start of something big.
Be there at the beginning.
If you're interested in becoming a partner or supporter,
we'd love to hear from you. Drop us a line at
sales@ciwm.co.uk and we can set up a conversation.
1 incredible planet. 1 unique event. Join the celebration!