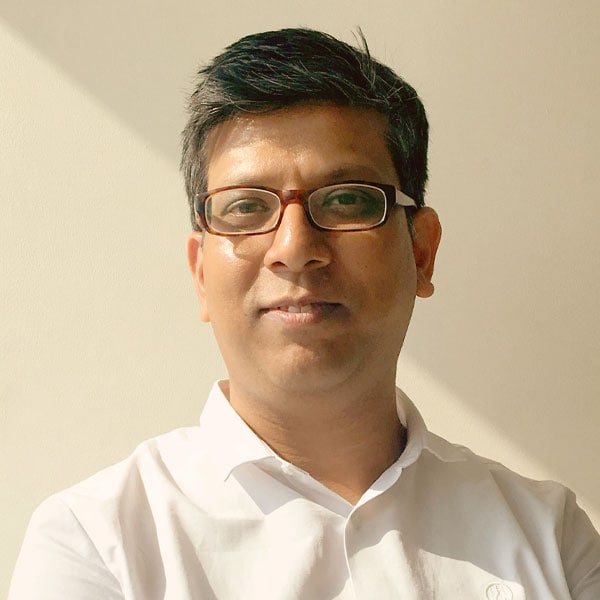 Pranshu Singhal
Founder of Karo Sambhav which designs and implements transformative Circular and EPR solutions by collaborating with producers/brands
Karo Sambhav has been creating a grass-root ecosystem to set up robust India-wide solutions on collection, recycling and secondary material management of multiple types of waste including e-waste, plastics waste, batteries waste and glass waste. Its technology platform and systems foster good governance, fairness, trust, transparency, and traceability.
Prior to Karo Sambhav he has worked as Director, Digital Learning Strategy for Microsoft, and as Head, Sustainability for Nokia. He was conferred the 'Social Entrepreneur of the Year 2021 India' award by the Schwab Foundation, a sister organization of World Economic Forum.
He is a Aspen Fellow, a Ashoka Fellow, a Chevening Gurukul Fellow, and a Aspire Circle Fellow. Pranshu has a Master's in Environmental Management and Policy from International Institute for Industrial Environmental Economics (IIIEE), Sweden.
Be there
or be square.
You're contributing by being there and sharing with us.
We're in this together. Invest some time and energy in being part of the Festival. In the future, for ourselves,
our companies, our children and our planet. You'll find it an amazing use of your resources. We can promise that.
BE A PART OF IT.
The world's biggest challenges
demand the world's biggest solutions…
and this is the start of something big.
Be there at the beginning.
If you're interested in becoming a partner or supporter,
we'd love to hear from you. Drop us a line at
sales@ciwm.co.uk and we can set up a conversation.
1 incredible planet. 1 unique event. Join the celebration!