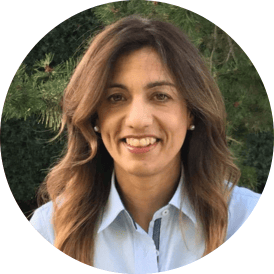 Tanya Suarez
Tanya is the Founder and CEO of the BluSpecs, IoT Tribe and the Net Zero Tech Alliance, with over 20 years' experience in delivering Strategy, Innovation and Entrepreneurship support to public and private sector clients.
As founder and CEO of IoT Tribe, a global accelerator, she is responsible for the development of high-impact acceleration programmes that support Net Zero and tech start-ups to develop their businesses by engaging with IoT Tribe's corporate partners. IoT Tribe currently has hubs in the UK, Singapore and Europe. Tanya's networks are global, and, amongst others, she is a World Economic Forum European Digital Leader, contributing on a recent WEF report to increase the levels of investment in women-led technology companies globally.
Tanya is also a member of the European Innovation Council, an initiative that provides up to 3M€ in non-dilutive funding and up to 15M€ to game-changing startups and SMEs from Europe, Israel and Turkey. Furthermore, Tanya is an advisory board member to the Next Generation Internet initiative and a number of start-ups, an evaluator for the Canadian Supercluster initiative a member of Tech London Advocates and Tech Spain Advocates, and she is on the board of the Alliance of Internet of Things Innovation (AIOITI), an industry body set up to promote IoT adoption.
Be there
or be square.
You're contributing by being there and sharing with us.
We're in this together. Invest some time and energy in being part of the Festival. In the future, for ourselves,
our companies, our children and our planet. You'll find it an amazing use of your resources. We can promise that.
BE A PART OF IT.
The world's biggest challenges
demand the world's biggest solutions…
and this is the start of something big.
Be there at the beginning.
If you're interested in becoming a partner or supporter,
we'd love to hear from you. Drop us a line at
sales@ciwm.co.uk and we can set up a conversation.
1 incredible planet. 1 unique event. Join the celebration!