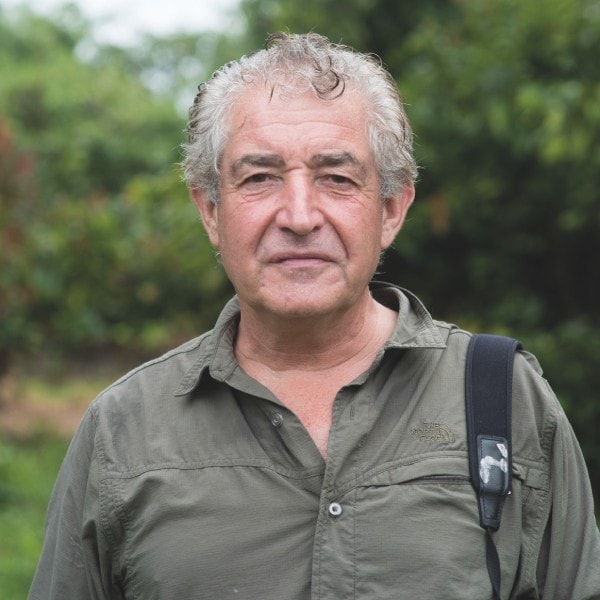 Tony Juniper
Tony Juniper CBE is a campaigner, writer, sustainability adviser and a well-known British environmentalist.
For more than 35 years he has worked for change toward a more sustainable society at local, national and international levels.
From providing ecology and conservation experiences for primary school children, making the case for new recycling laws, to orchestrating international campaigns for action on rainforests and climate change, his work has sought change at many levels.
Today Tony Juniper is the Chair of Natural England, the statutory body that works for the conservation and restoration of the natural environment in England. Before joining Natural England in April 2019he was Executive Director for Advocacy and Campaigns for WWF-UK, joining the organisation in January 2018 following a period working in a variety of roles and capacities, including as a Special Adviser to the Prince of Wales's International Sustainability Unit, having previously worked (2008-2010) as a Special Advisor with the Prince's Rainforests Project.
He was (and remains) a Fellow with the University of Cambridge Institute for Sustainability Leadership (CISL), working as a member of the teaching faculty and contributing to several programmes including The Prince Of Wales's Business and Sustainability Programme. He was also a founder of Robertsbridge, which provides advice to major companies on how best to meet ambitious sustainability goals. In 2015 he was declared President of The Wildlife Trusts but stepped down from this position on joining Natural England.
He was also Trustee of Fauna and Flora International, of Solar Aid, Ecologist-Resurgence magazine and Global Ambassador for The World Parrot Trust. He was a member of the board of the Bioplastics Feedstock Alliance that seeks the most sustainable ways of producing plant based plastics.
Tony Juniper was also a candidate for the Green Party in the Cambridge constituency at the 2010 General Election. The campaign nearly tripled the Green vote in Cambridge and gained the third best Green result out of 325 constituencies where a Green candidate stood.
https://www.tonyjuniper.com/
Be there
or be square.
You're contributing by being there and sharing with us.
We're in this together. Invest some time and energy in being part of the Festival. In the future, for ourselves,
our companies, our children and our planet. You'll find it an amazing use of your resources. We can promise that.
BE A PART OF IT.
The world's biggest challenges
demand the world's biggest solutions…
and this is the start of something big.
Be there at the beginning.
If you're interested in becoming a partner or supporter,
we'd love to hear from you. Drop us a line at
sales@ciwm.co.uk and we can set up a conversation.
1 incredible planet. 1 unique event. Join the celebration!