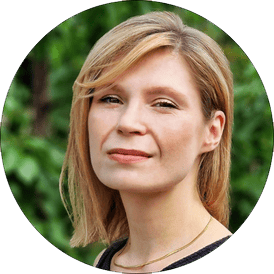 Agnes Chruszcz
Agnes Chruszcz has over 15 years' experience of working within the circular economy and resources sector. She is currently the Circular Economy Manager at the University of Bristol.
Bristol was the first higher education institution to declare a Climate Emergency in the UK and her work contributes to the University tackling the issue. Agnes works closely with the University's procurement teams on policy and process to buy less and buy better, as well as with colleagues in campus planning, and directly with faculties, to make the best use of resources and assets the University already owns.
In her previous roles working within the consultancy sector she has supported UK policy makers, local authorities, public bodies and private businesses on a variety of projects from primary data collection to interventions and campaigns to minimise waste and drive circular economy behaviours.
Be there
or be square.
You're contributing by being there and sharing with us.
We're in this together. Invest some time and energy in being part of the Festival. In the future, for ourselves,
our companies, our children and our planet. You'll find it an amazing use of your resources. We can promise that.
BE A PART OF IT.
The world's biggest challenges
demand the world's biggest solutions…
and this is the start of something big.
Be there at the beginning.
If you're interested in becoming a partner or supporter,
we'd love to hear from you. Drop us a line at
sales@ciwm.co.uk and we can set up a conversation.
1 incredible planet. 1 unique event. Join the celebration!