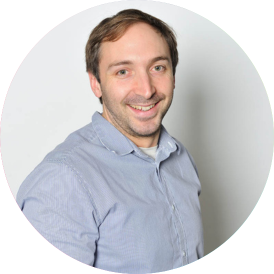 Mark Roberts
As a Lead Analyst at WRAP, Mark's focus is on generating actionable behavioural insights to inform the design, delivery, and evaluation of levers for change.
Mark applies his behavioural science expertise holistically across the system to understand how WRAP and its partners can bring about systemic change that facilitates more sustainable behaviours and greater circularity.
Mark leads on WRAPs Sustainable Lifestyles segmentation, a tool that provides its users with the behavioural insights that are needed to design behaviour change strategies and tools. Mark's role at WRAP has also seen him apply his behavioural science expertise to the delivery of projects, interventions and campaigns that aimed to changing how citizens buy, use, and dispose of products and packaging. Mark has over 10 years' experience in developing, delivering, and evaluating citizen behaviour change programmes in sustainability sector.
Be there
or be square.
You're contributing by being there and sharing with us.
We're in this together. Invest some time and energy in being part of the Festival. In the future, for ourselves,
our companies, our children and our planet. You'll find it an amazing use of your resources. We can promise that.
BE A PART OF IT.
The world's biggest challenges
demand the world's biggest solutions…
and this is the start of something big.
Be there at the beginning.
If you're interested in becoming a partner or supporter,
we'd love to hear from you. Drop us a line at
sales@ciwm.co.uk and we can set up a conversation.
1 incredible planet. 1 unique event. Join the celebration!