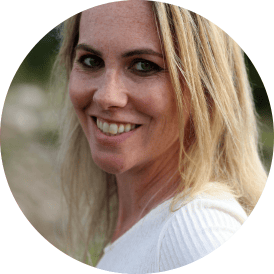 Tessa Clarke
Tessa is Co-Founder & CEO of Olio, an app tackling the climate crisis by solving the problem of waste in the home & local community.
Olio does this by connecting people with their local community so they can give, get, buy, sell, lend and borrow pre-loved items, as well as give away surplus food. We also have over 100,000 trained volunteers who collect unsold food from local businesses and redistribute it to the community via the Olio app. Olio has grown to over 7 million users in 63 countries and its impact has been widely recognised, most notably by the United Nations who highlighted Olio as a "beacon" for the world, and by Vivatech who awarded Olio "Next European Unicorn".
Prior to Olio, Tessa had a 15 year corporate career as a digital Managing Director in the media, retail and financial services sectors, and she met her co-founder Saasha whilst they were studying for their MBAs at Stanford University. Tessa is passionate about the sharing economy as a solution for a sustainable world, and about 'profit with purpose' as the next business paradigm.
Tessa was awarded the Veuve Clicquot Bold Woman Award for 2023, the longest running award for female business leaders.
Be there
or be square.
You're contributing by being there and sharing with us.
We're in this together. Invest some time and energy in being part of the Festival. In the future, for ourselves,
our companies, our children and our planet. You'll find it an amazing use of your resources. We can promise that.
BE A PART OF IT.
The world's biggest challenges
demand the world's biggest solutions…
and this is the start of something big.
Be there at the beginning.
If you're interested in becoming a partner or supporter,
we'd love to hear from you. Drop us a line at
sales@ciwm.co.uk and we can set up a conversation.
1 incredible planet. 1 unique event. Join the celebration!